CONVENIENT FURNITURE DISPOSAL NEAR YOU
We'll remove and dispose all your furniture
Best Furniture Disposal & Removal
With Andrews Waste convenient furniture disposal service, we will properly dispose of any and all unwanted furniture that you need to be cleared away. We remove unwanted or broken furniture from your home or business and take it away for eco-friendly disposal.
Furniture disposal and removal made easy.
We can remove and dispose of any old, broken and unwanted furniture,  There simply isn't much unwanted furniture we can't clear!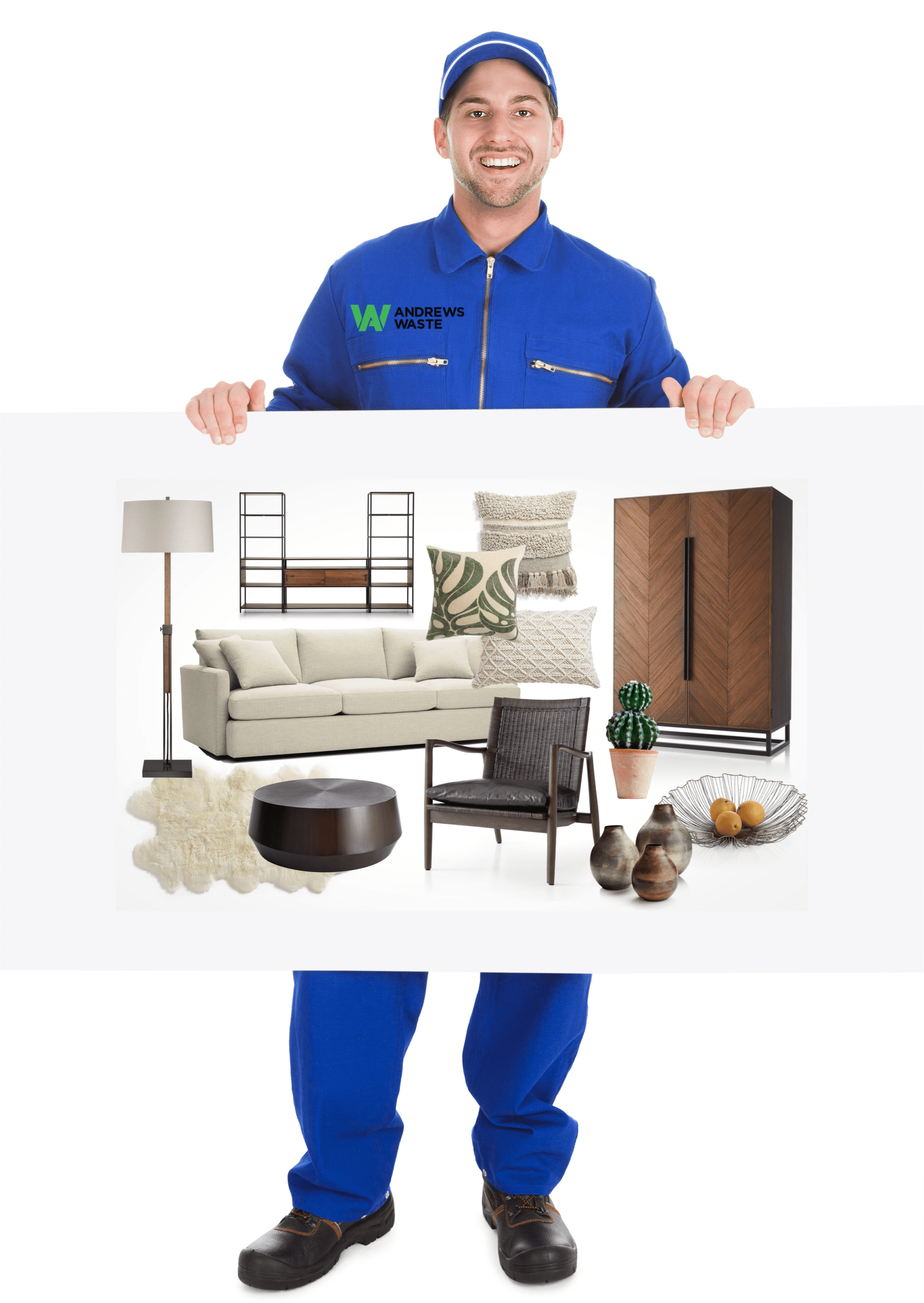 Frequently Asked Questions
What waste can you remove?
Andrews Waste®
We take any non-hazardous bulky waste provided two people can lift it.
Common examples include:
Furniture – sofa, sofa-bed, mattress, armchair, cupboard, filing cabinets
Appliances – washer dryer, cooker, computer, flat-screen TV/monitor, fridge commercial fridges/chiller cabinets
Household waste – junk – boxes, books, kitchenware, tools, clothes, bric-a-brac
Garden refuse – loose branches, cut grass, fallen leaves (in a pile please!), soil, old pots, lawnmower, garden shed (dismantled), garden furniture
Wood – fencing, firewood, lumber, plywood, door
Construction/ demolition / DIY waste – plaster, drywall, broken patio, pallet, crate, glass, concrete
Roofing / Flooring – tiles, asphalt, carpet, wood, flooring
For insurance, regulatory and health & safety reasons, we CAN NOT remove hazardous waste materials, including paint or paint cans full of paint, noxious chemicals, solvents, motor oils, petrol cans, asbestos, raw meat and fish, medical or biological waste (including faeces), or any toxic substances.